iList Pro Full Feature List
Share List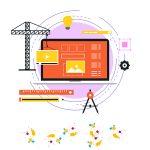 Create unlimited lists and infographics and show them anywhere on any page.
Get backlinks when someone shares your iList
Pick a font icon and get up and running with your iList in minutes
Configurable iList highlight colors, image upload, visual editor and more
Let your users express what they like
Control over iList ordering
It could not be any easier to create your iList
No need to copy paste short code or hunt for parameters. Do everything easily with the powerful shortcode generator wth all the options.
You can use pick any of the 800+ google fonts
Go wild if you know your CSS
RTL support, Categories & More
Have a lot of Lists? Assign them to a category and show the entire category in a page
And new templates and features frequently!
New Boxed Mode for Better Showcase of Infographic